Specializing in all areas of haircare and beauty services.
Los Angeles, Beverly Hills, CA and Dallas, Texas

For a full list of our services and photos please check out our service page.
Hair & Makeup Experts!

Drop Dead Gorgeous has a variety of hair services and are known for being the *Best* in Beverly Hills LA and Dallas, Texas for special events, weddings, and everyday hair care. Looking for the experts in all areas of beauty, this is the place; we have the best hair and makeup artists in the Los Angeles, Beverly Hills, and Dallas, Texas area; we specialize in high quality services including the popular Japanese hair relaxers, Organic blowout (Brazilian Blow-out/Keratin Treatment) for all types of hair from haircuts and color to up-dos and hair extensions; our unique upscale hair salon will give you the look you desire.

We provide personal consultations and use only top-quality products.


Our designs are innovative and our expertise is unsurpassed in getting the look you want with the service you deserve. You'll look and feel better once you've experienced the D.D.G. difference. If you're truly ready to take your look and style to the next level and look better than you ever thought you could.
Call for an appointment today!
**Certified Organic Blowout Specialists**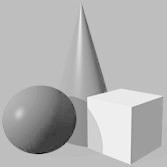 Haircuts • Coloring • Relaxers • Hair Extensions • Makeup
Energy Spa Packages Available

Beverly Hills, CA
Los Aneles, CA
Dallas, TX
(310) 275-1388